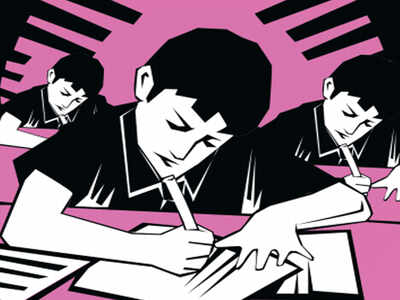 Representative image
AHMEDABAD: After conducting online exams for its first semester students, Gujarat University (GU) has now decided to hold second phase of exams for undergraduate and postgraduate students who are in their sixth and fourth semester respectively.
The university has asked these students to register themselves for online exams, the deadline for which is May 21, said sources in GU.
"The second phase of exams will be held for sixth-semester students pursuing their BA, BCom, BSc and BCA studies. Students who are in their fourth semester of postgraduate studies including MA, MCom and MEd programmes have also been asked to opt for online exams by May 21," said sources in GU.
A large number of firstsemester undergraduate students who could not take the online exams in the first round can participate in this second phase.
"The second phase aims to cover all first semester undergraduate students across all programmes except law and medicine," said sources.
The dates for conducting the second phase of exams will be announced after the registration process is completed on May 21.
The varsity recently conducted its first semester exam for undergraduate courses including BCom, BBA and BCA. Some 22,000 students took the exam, which was held online.
Gujarat University has announced giving meritbased progression for second and fourth-semester students pursuing BA, BCom, BSc, BBA and BCA courses. It also announced merit-based progression for MA, MCom, MSc, BEd and MEd students in their second and fourth semesters.
FacebookTwitterLinkedinEMail