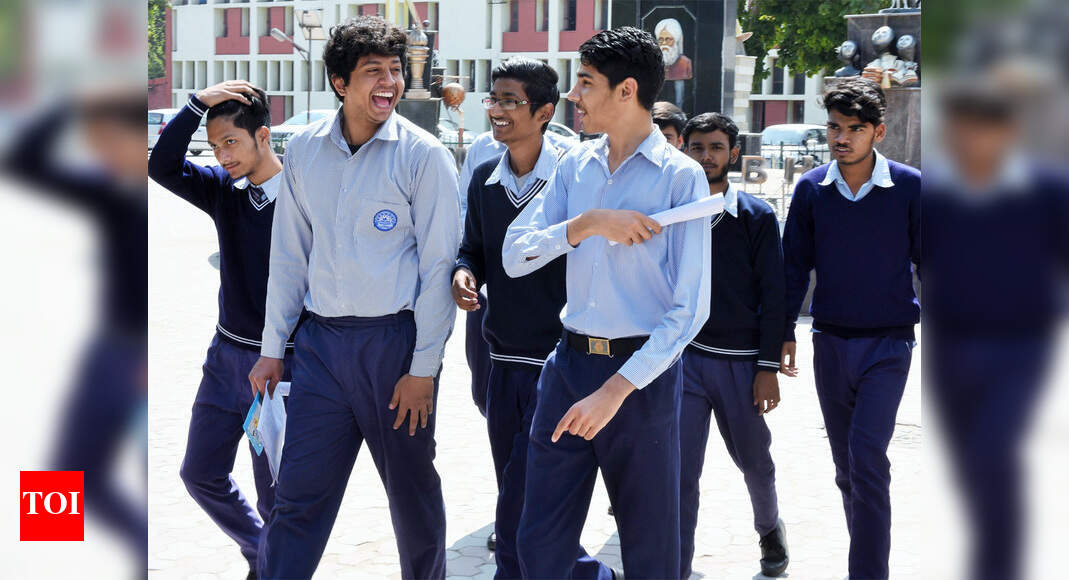 Shorter duration exam more viable

CBSE is facing many challenges regarding the examinations. Unusual times call for unusual ways to deal with issues and thus we need to find a mid-way solution that benefits all categories of students. If at all exams must take place, the second option of shorter duration and MCQ style questionnaire sounds to be a better option. As an alternative to offline exams, we need a highly robust and just mechanism for evaluation and we must consider the digital divide, geographical and other socio-economic challenges across India. This is also the time to brainstorm about the possible system for the future, which works well regardless of any kind of situation.

– Jyoti Arora, Principal, Mount Abu Public School, Delhi

Uncertainty about exam more troubling


Class XII exam is the basis for many of the future courses that a student chooses. Therefore, exams are important as a student can check his/her preparedness. With the March exams postponed to June, there is a big question mark on the conduct of the examination. Today, more than the exam the uncertainty that is looming around it is giving more trouble to the student community. The exams should be conducted for the core subjects in their respective schools. It could be an objective exam and need not be of 3 hours. The option of multiple days and different set and slots will reduce the crowd to a very large extent.
Congratulations!
You have successfully cast your vote
– Eswaran R, COO, Excellencia Schools, Hyderabad


Objective format more convenient


The process of declaration, conduction and evaluation of exams may take time. CBSE or any other state board requires 45 to 50 days to complete the examination process and publish the results. The entire process of conducting exams will be stretched till the end of August, which can also wash away the aspiration of students to take admissions abroad as overseas admissions have already begun. Again, the decision will affect the next session too. Under the circumstances, if at all, the examinations must be conducted in any circumstances then picking the objective format would be more convenient as it will consume the minimum time of students and will be a shorter one.


– Rajesh Kumar Padhy, Vice-Principal, ODM Public School, Bhubaneswar



Pandemic exams are a menace


One of the major stepping stones to a successful career is the class XII examinations. Students know the importance of examinations. The past couple of months have taken an enormous toll not only on the physical but on our mental health. 2020 has been a menace and brought a colossal change for everyone. Apparently, I oppose the idea of physical exams being taken during the pandemic as examination centres might become Covid hotspots. Physical examinations aren't the only course of action that could decide a child's future. In my opinion, the exams should be conducted on major subjects online. And it should be a 90-minute assessment. Beyond everything, life is important than examinations.

– Shreyal Shah, Class XII Student, Gopi Birla Memorial School, Mumbai